This is one of my favourite posts to do now! Mainly because I love Friends so much and any chance to reference it in my everyday life makes me very happy. Enjoy 🙂 
The struggle to get some children to apologise.
Say it like you mean it!!
2. Just why?
Relatable to so many situations. You've eaten some glue? You've drawn all up your arm? You've ripped the rubber in half?
3. Finding out the staff meeting is going to be a twilight.
4. The homophone battles.
Oh the grammar fun we have.

5. Printer woes – right before the bell.
We've all been there. The dreaded flashing red light of doom two minutes before the bell.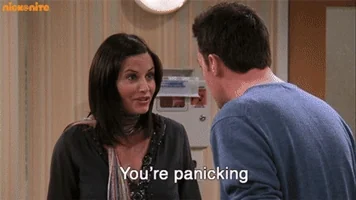 Until next time!
Kate xx